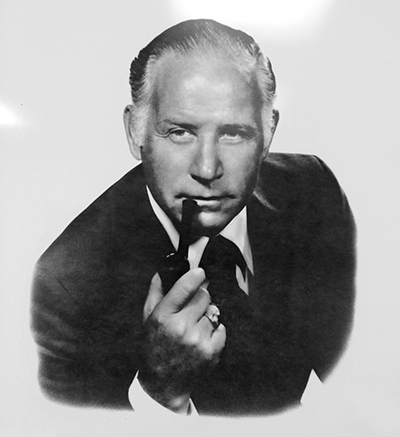 The West Virginia Labor Federation, AFL-CIO, was created by convention action in Huntington, West Virginia on November 22, 1957, following the national merger of the American Federation of Labor and the Congress of Industrial Organizations in 1956. Present were 293 AF of L delegates and 162 CIO delegates who elected Miles Clark Stanley the first president of the merged organization. Benjamin Skeen was elected the first secretary-treasurer.
The goal of the new West Virginia AFL-CIO was spelled out in the Preamble to the Constitution:
"We seek the fulfillment of these hopes and aspirations (of members) through democratic processes within the framework of our constitutional government and consistent with our institutions and traditions."
Miles Stanley was a man of vision with an extraordinary talent for organization and implementing dreams into realities. Under Stanley's leadership, the Federation developed into a model labor organization with innovative programs that came to be recognized throughout the nation as worth emulation. During his years of service, the Federation began publishing the West Virginia AFL-CIO Newsletter, later to become the West Virginia AFL-CIO Observer, which was mailed to every affiliated member in the state, becoming one of the first state central bodies in the nation to mail an official publication to the full membership and not just to affiliated leadership.
The West Virginia AFL-CIO Committee on Political Education (COPE) has become a highly efficient and effective political arm and has earned national recognition for its accomplishments. A survey of state legislators in the early 1970s indicated that the West Virginia Labor Federation, AFL-CIO, was the single most powerful influence in the state, rating even higher than the county political organizations. COPE and its subcommittee, the Women's Activities Department (now the Volunteers In Politics Department), have been a consistent trend setter in the development of new program to register voters, encourage voting, selecting candidates for endorsement and working for the election of those candidates. Without question, COPE and VIP and the work they perform justifies the existence of the Federation more than any other part of the organization.
The development of legislative goals is determined by democratic processes in convention, and those goals are vigorously pursued by federation-officers and staff. Legislative interests of the Federation range from the obvious issues that deal with-wages, hours and working conditions, of organized workers to the less obvious altruistic issues such as human rights, women's rights, adequate housing, etc.
The Union Women's Concerns Committee was formed in 1979 by the 12th Constitutional Convention to give special attention to the problems and concerns of working women, as well as conducting educational programs to keep women more informed on events that may affect their lives.
Today, the Federation stands at nearly 80,000 strong. Arm in arm, union brothers and sisters throughout the state are marching together in a spirit of unity and solidarity for a better future for all the people of West Virginia.
| | |
| --- | --- |
| President | |
| Miles C. Stanley* | November 22, 1957 to May 3, 1974 |
| Joseph W. Powell | May 3, 1974 to October 31, 1997 |
| Jim Bowen | November 1, 1997 to August 15, 2004 |
| Kenneth M. Perdue | August 16, 2004 to December 13, 2016 |
| Joshua D. Sword | December 14, 2016 - Present |
| Secretary-Treasurer | |
| Benjamin Skeen | November 22, 1957 to October 25, 1963 |
| Glen Armstrong* | October 24, 1963 to May 28, 1972 |
| James T. Nelson* | May 28, 1972 to March 5, 1973 |
| Lawrence Barker, Sr. | March 5, 1973 to October 7, 1977 |
| Jack R. McComas | October 7, 1977 to April 30, 1997 |
| Kenneth M. Perdue | May 5, 1997 to August 15, 2004 |
| Larry K. Matheney | August 16, 2004 to December 31, 2012 |
| Joshua D. Sword | January 2, 2013 to December 13, 2016 |
| Joe Carter | December 14, 2016 to October 12, 2017 |
| Andrew P. Walters | October 13, 2017 to Present |
| * Died in office | |