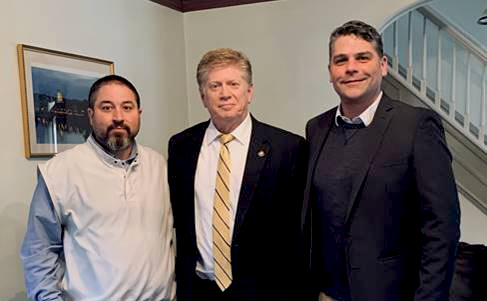 CHARLESTON -- The West Virginia AFL-CIO has unanimously endorsed Bob Beach to be selected in the May Primary Election to serve as West Virginia Agriculture Commissioner.
"Throughout his long career in public service, Bob Beach has been a consistent advocate for West Virginia working families, and we are proud to endorse him to be the Democratic nominee for state Agriculture Commissioner," West Virginia AFL-CIO President Josh Sword said. "I have no doubt that as Commissioner of Agriculture, Bob Beach will apply the same principles that guided him in representing his constituents in the Senate and House of Delegates, and that's good for all West Virginia citizens."
Beach was appointed to the House in 1998 at the untimely passing of his father, and served five terms in the House before being elected Senator of the 13th District, which includes parts of Marion and Monongalia counties, in 2010. He continues to serve as senator of the 13th.
"I am honored to be endorsed by the West Virginia AFL-CIO's Committee on Political Education," Beach said. "Ensuring fair treatment and safe workplaces for West Virginians is critical to securing a successful future for our state, and I wholly support the work of our labor unions."
Sword noted the often-overlooked importance of the Department of Agriculture. "A healthy economy is dependent on a vibrant middle class and a diversity of industries, and both are linked to a strong agricultural community," Sword said. "Bob Beach knows that, and will work every day to strengthen that link."